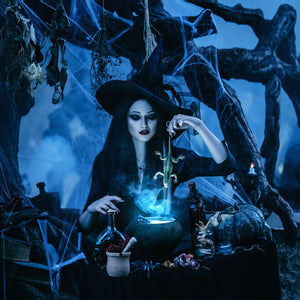 THE WITCH'S SPELL ESCAPE ROOM GAME:
One stormy evening, you get the feeling something isn't right. The next thing you know, you find yourself trapped in a witch's lair. She seems to be busy preparing some kind of a spell. Can you figure out how to escape before the witch's curse takes hold?
Recommended for ages 8+.

The game packet does not need to be printed for this game theme.
*Please note - as this is a digital product, no refunds can be given after purchase.